ACRYLIC PAINT MARKER NAIL PEN - PACK OF 12
- Acrylic paint marker pens are a type of pen that are filled with high-quality, water-based acrylic paint, that dries quickly to product.
- Enjoy an elegant and friendly user design on creating art projects on a variety.
- Pack of 12 colors
UNIQUE ACRYLIC MARKER CAN STIMULATE YOUR CREATIVITY
- If you're looking for a versatile and affordable set of acrylic paint pens, then a set of 12 colors is a great choice. These pens offer a range of colors that can be mixed and matched to create stunning artwork on a variety of surfaces.
- The 12-color set typically includes a variety of shades and tones, from basic primary colors like red, blue, and yellow, to secondary colors like green, purple, and orange. It may also include metallic and fluorescent colors that add an extra touch of shimmer and shine to your artwork.
- Another advantage of acrylic paint pens is that they dry quickly and are resistant to water and fading, ensuring that your artwork stays vibrant and beautiful for years to come. And with a set of 12 colors, you'll have everything you need to create a wide range of artwork, from detailed illustrations to bold abstract designs.
- For use on: Glass, Porcelain, Metal, Plastic, Ceramic, Wood, Canvas, Stone.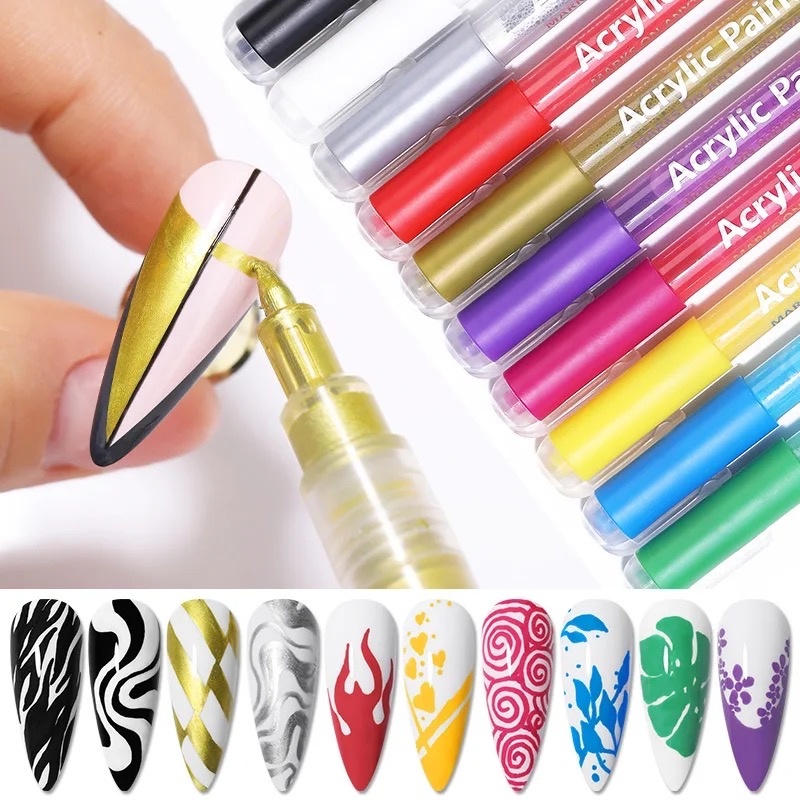 USER'S MANUAL ACRYLIC PAINT MARKER
- First time use place marker tip up vertically and press tip slightly to release pressure.
- Cover the pen cap and shake the ink thoroughly, shake it upright 30 times then remove cap.
- Press the pen tip down 10 - 30 times until the pen tip is filled with ink.
∗Recap tightly after use and stone in horizontal position.
- When using for the second time, cover the cap and shake it 30 times before pressing the pen tip until the pen tip is filled with ink.
CAUTION: If the marker nib is not smooth or clogged, it is recommended to remove the nib and wash it with tap, after cleaning the surface of the nib and the writing part, you can put nib back and it can work as normal. 
Product Reviews
There are no reviews on this product yet.
Write your Review